Today I am sharing a wonderful project designed by my friends at MyOutdoorPlans. If you have a small workshop or if you are building your woodworking projects in your garage, then you probably know how important it is to save space. They have created free plans for this awesome workshop miter saw station with folding wings. Moreover, the cart has caster wheels so you can move it easily from one location to another.
If you have many power tools you will also find the storage shelves really useful. You can keep there tools or other accessories that are useful in any workshop, such as nails or screws. The best thing about these plans is that you can adjust the size of the cart to suit your needs and the size of your miter saw. With this work station you will save time and money on the long run, so you should see it as an investment.
DIY Miter Saw Folding Table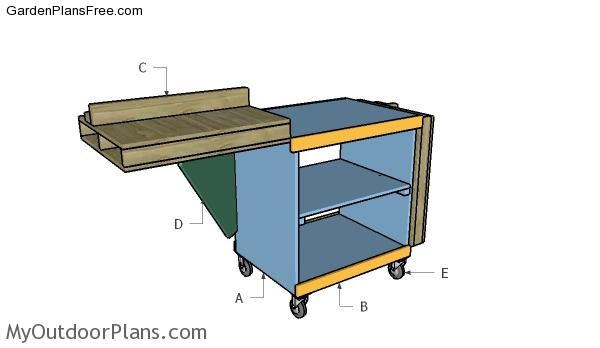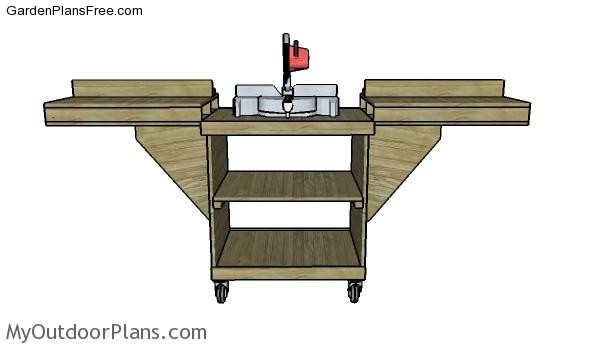 If you are still in doubt, I can tell you that MyOutdoorPlans has thought about everything so they provide free instructions, free step by step diagrams and a complete cut list. Make sure you check out all of their projects, as they are so simple to follow and you can choose from so many useful ideas.