Today I am sharing a wonderful project designed and built by my friend Jack from HowToSpecialist.com Personally, I  totally like this idea and that is why I asked for his permission to share this project with your guys! I like spending time in the backyard with my family and friends so this rustic bar just makes the atmosphere for fun!
If you are wondering how much this bar costs to build, I have a short answer for that: under 30 $ (all the hardware needed for the project included). Isn't that totally awesome? To make a wood flip down Murphy bar for that money? And what I love even more about this project is that Jack also built his own version of the plans and we can learn tricks from his experience!
DIY Murphy Bar Plans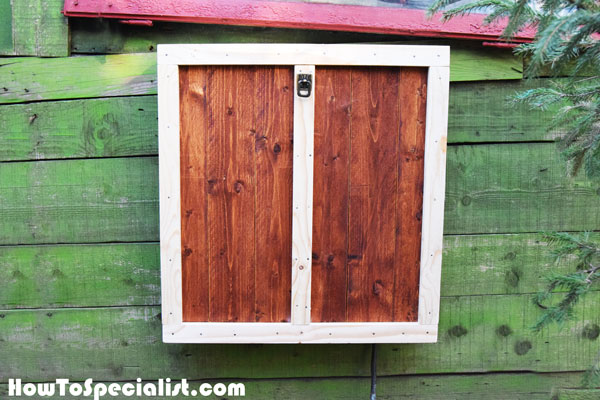 If you built this Murphy wood bar, I would love to see how it came out. It is a super quick project that will brighten up the look of your backyard. In addition, this project can be attached to any wall (brick, wooden or concrete). You can easily turn the murphy bar in a table where you can sip a drink, eat a sandwich or even do some crafts.